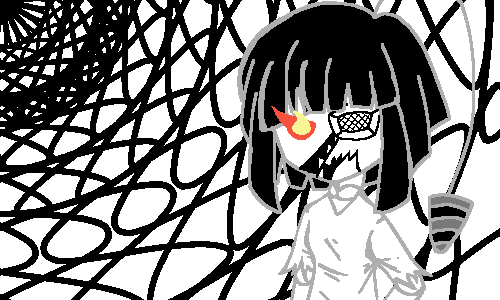 O-ok R88, calm down, t-the questionnaires are here...
WHAT SO YOU THINK IT'S FINE TO CALM DOWN IN FRONT OF SOME NOBODIES THAT GOT THE DAMN PSYBITCH TO FLIP OUT AND WRECK SHIT ON LIKE HALF THE FOUNDATION AND THAT DAMN MONSTER, WHAT ABOUT THE OTHER TIMES THEY FORCEFULLY ENDED THEIR DAMN SESSIONS WITH SOME OF THE ROBOFUCKES CRYING
It's fine R88, y-your'e suprisingly able to keep your emotions in check..
MOTHERFUCKER, EMOTIONS IN CHECK? I'M A GODDAMN MESS, I FUCKING SCREAM ALL THE TIME AND MY DEFAULT MOOD IS, MAD, YOU THINK THIS IS FUNNY YOU FUCKERS?
Wa-ait STOP, PLEASE.